ACA members are comprised of Producer and Associate members. Numerous changes have been made in recent years to develop ACA into a more efficient, stronger voice for the ready mixed concrete industry. This has been accomplished to a great degree by strengthening and adding to our committee system, by encouraging more of our members to involve themselves in the operations of the ACA, by opening the ACA office and through the formulation of a Governance Structure and Strategic Plan.
If you have any questions about ACA membership please
contact ACA
.
BENEFITS OF MEMBERSHIP
CONCRETE PRODUCTION FACILITIES CERTIFICATION PROGRAM
Adapted from the National Ready Mix Concrete Association to meet the requirements of the Canadian Standards Association (CSA A23.1), this program is a prerequisite for producer membership, and ensures that plants, equipment, and raw materials are maintained to a level capable of producing quality concrete. This program is one of the cornerstones of ACA.
We seek to have our certification program specified as a tool for consultants and government authorities to ensure the concrete products they specify can be produced, and to put all ready mixed concrete producers on a level playing field. The NS Department of Transportation and Infrastructure Renewal, the NB Department of Transportation, the NB Department of Supply and Services, the NL Department of Works Services and Transportation, the NL Department of Municipal and Provincial Affairs, the PE Department of Transportation and Public Works, the cities of Fredericton and Corner Brook, and other specifying authorities, have written into their concrete specifications that concrete supplied for their projects must come from an ACA certified facility.
SEAL OF QUALITY CONCRETE
This is a supplementary program to the Concrete Production Facilities Certification Program and allows producers to qualify for a certificate which indicates their further commitment to the quality and consistency of their products.
FINANCIAL BENEFITS

NEW! Member Benefit - Zomeron
Payment Process Services - Recently the ACA has teamed up with Zomaron, a trusted payment processor for thousands of merchants across Canada, and has negotiatedspecial rates for all ACA members. In line with ACA values, Zomaron believes in delivering exceptional customer service and support to its clients and the ACA encourages its members to take advantage of this exclusive partnership. Since 2008, Zomaron has committed to providing cutting edge payment support and a customer centric approach to all its clients. It is on this basis the ACA has moved forward with this exciting partnership! For more information on how Zomeron can provide payment processing services to your business, contact
Omar Kadray
1 888-900-9192 ext 875.
Download Brochure

Choice Hotels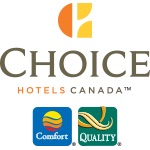 Whether your next trip is for business or leisure, Choice Hotels® has over 325 locations spanning all provinces – and over 6,300 worldwide, waiting to welcome you. Hotels are conveniently located near major airports, key highways and business districts. You'll also be able to connect easily with colleagues and friends using free high-speed Internet, and jump-start your day with free breakfast at most locations.
ACA members will receive 10% off hotel room rates at participating Comfort Inn, Comfort Suites, Quality Inn, Clarion Inn, Sleep Inn, MainStay Suites, Econo Lodge and Rodeway Inn locations around the world. Contact: Book by calling 1-800-4CHOICE (1-800-424-6423) or visit www.choicehotels.ca/atlanticconcrete and provide the
ACA CHOICE CLIENT ID/CID 00342640.


Mark's Work Warehouse

ACA members will receive 10% all work and safety clothes. Contact the
ACA office
to receive your cards.

Denis Office Supplies & Furniture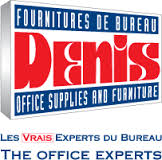 Save money for your business! Receive discounts on office supplies and furniture through the ACA Memebr program at Denis OfficeSupplies & Furniture. Order online or call and have your supplies to your door.


OFFICE
ACA first opened its own office in late 1995. The generous financial support of the cement companies through the Cement Association of Canada (CAC), Shaw Resources, and the Stevens Group, as well as the commitment by the Association to become a stronger, more effective organization, led to this venture.The ACA office is located on 3845 Joseph Howe Drive on the 3rd floor. Drop in and visit us!
MARKETING
This most important program, fundamental to the ongoing success of ACA, is a proactive, multi-media diverse approach to promote the producer and associate members, products available from producers, and those messages from the ready mixed concrete industry which will raise the level of awareness about concrete usage in the Atlantic Region.
ORGANIZATION
Numerous changes have been made in recent years to develop ACA into a more efficient, stronger voice for the ready mixed concrete industry. This has been accomplished to a great degree by strengthening and adding to our committee system, by encouraging more of our members to involve themselves in the operations of the ACA, by opening the ACA office and through the formulation of a Governance structure and Strategic Plan. Click here for information on some of our more active committees.
ACA POLICIESMembers First Policy
The Board of Directors unanimously reaffirmed ACA's position that all members should support their producer and associate colleagues through the purchase of goods and services, whenever possible. Members should always be given an opportunity to quote, at the very least.
ACA promotes this policy publicly, at special events, through various mailings and the Ready Mix News. The development of loyalty among members through supplier-customer relationships strengthens ACA, builds members' businesses, and provides greater purchasing power for members.
Recommended Quality Management Practices Policy
Instituted by ACA in 1998, and guided by a policy steering committee, the objective of this policy is to improve product quality control by members during the process of manufacturing concrete, and especially during final mixing, discharge, and placing.
The policy emphasizes No customer-added materials, and a dedication to quality end results. Although this policy is currently recommended, members are encouraged to adopt it as a standard course of operations. There may be a gradual transition to making this a mandatory policy.
OTHER SERVICESInsurance Services
Stanhope Simpson have been experts in providing the construction industry insurance solutions for many years. And now the folks at Stanhope Simpson Insurance are helping our industry with some business advantages.
•
Group Home and Auto Insurance for all members and employees
- Group plans with savings to ACA members and their full time staffs, for home, tenants, condominium and personal automobile, comprehensive general insurance program interruption, boiler and machinery, and other, are available.
•
Construction Insurance Business Solutions
- Contact Stanhope Simpson Insurance for more information on how to better take advantage of insurance services for our industry. Call Stanhope Simpson Insurance 902 454-7198 and set up an appointment.
Promotional Literature
Designed and produced by ACA to promote its key products and programs, is readily available to members. Promotional and technical literature distributed by the Canadian Ready Mixed Concrete Association and the Cement Association of Canada is also available through the Association.
Opportunities for Socializing & Fellowship
ConAtlantic - Annual General Meeting and Convention usually held in February or March is rotated to centers around the region and occasionally to a warmer climate location. The AGM features the Annual Errol Praught Memorial Hockey Game between producer and associate members, a Casino night, a luncheon with invited guests from the local construction industry and business community, the President's Dinner & Dance, Associates' Exhibits featuring display tables and product presentations, information sessions, interesting speakers, awards, Spousal program and an outside event like bowling, curling or skiing.
Golf Tournament
Our Annual Industry Golf Tournament for members, clients, and friends of ACA, is held in September, and includes a reception, barbecue, prizes, and full day of "best ball" golf. This event provides members with an opportunity to entertain their customers, meet their supplier associates, and reward their staff for a job well done.
Summer Family Fun Weekend
Summer Board Meeting and Family Fun Weekend, usually held on the 2nd or 3rd weekend of August each year, and is rotated to one of many beautiful Maritime resort hotels. This annual event provides lots of fun and entertainment, golf, family functions and a barbecue, for young and old alike.
Decementfest
The Association closes off the year with our annual Decementfest; an excellent networking event for our membership and key partners.
Regular Meetings
Board Meetings, held at least quarterly, are open to all ACA members, and are opportunities to exchange views about the affairs of the Association and meet members from across the region. Members are welcome to contact
the ACA office
to be included in the ACA Minutes email list.